"GIANT" pumps up to 340 m3/hr

King's Integral Series Pumps have some huge size members for high capacity fluid transfers. These giant pumps are manufactured for heavy duty services. And they have no less properties than smaller members of the series.

INTEGRAL G15-C Standart Configuration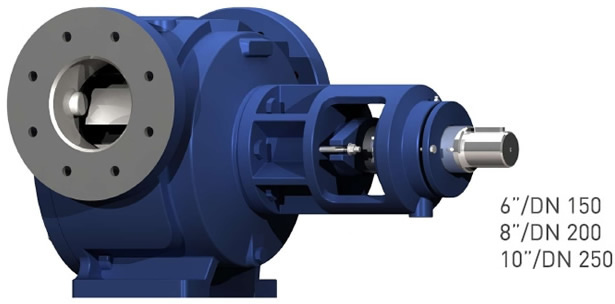 Main Properties
Heating Jackets (Pump Head, Casing, Bracket Bearing and Sealing Areas.)
Accommodate different sealing methods. Kartuş tip mekanik salmastra
Pressure relief valve (optional)
Adaptability for a wide range of viscosities.
Easy clearance adjustment
Only two moving parts: Rotor and Idler.
One-piece, cast bracket is tough and provides precise bearing for shaft.
Rugged design with low speed drive selection extends pump life.
| | | | |
| --- | --- | --- | --- |
| | | | |
| Packing | Component Mechanical Seal | Cartridge Seal | Heating Jackets |
In the Service for:
Basic Chemicals
Glycol, SLES, LABSA, Glycerin
Petrochemicals
Polyurethane Foam Polyol &TDI
Paint Industry, Dyes and Pigments, Printing Inks
Soaps and Cleaning Compounds
Textile Chemicals
Wax/Paraffine
Beverage, Alcoholic Drinks
Chocolate
Food Process
Molasses and Animal Fat
Oilseed, soybean
Sugar, Glucose, Fructose, Sweeteners
Asphalt Mixtures and Bitumen
Fuel Oils and Diesel Oil
Lubricating Oils and Grease
Pipelines and Storage Tanks
Roofing and Isolation Materials
Refineries
Performance
Capacity
0 - 340 m3/hr
0 - 1500 GPM
Pressure
0 - 14 Bar-g
0 - 200 PSI-g
Suction Ability
600 mmHg
24"Hg
Viscosity
1 - 480,000 cSt
28 - 2,200,000 SSU
Temperature
-75° / +370° C
-99° / +700° F