Positive displacement pumps are though pumps, hence any failure of flow in the pipeline can cause excessive pressure build up. So, a practical and mechanical solution is having a PRV – pressure relief valve located on the pump, or the pipeline. Adjustable pressure limit and return to tank is available using a PRV.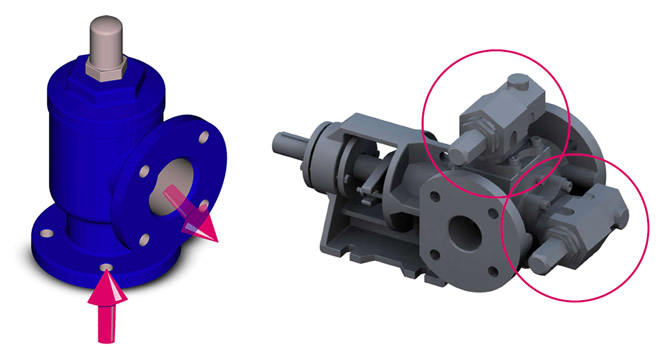 Technical General Information:
Materials of Construction:
Iron
Carbon Steel
Stainless Steel AISI 304/316
Pressure Relief:
Standart valves can be adjusted to different pressure values not exceeding 6bar-gage. Heavy duty models for higher pressures are available.
Options:
Jacketed valve body is available for heat sensitive applications.
Applications:
Fuel-oils, lubricating oils, printing inks, paraffine, chocolate, glycerin, vegetable oils, animal oils, LABSA, SLES and alike liquids. Not recommended for fluids blocking inner system of valve.