Another positive displacement pump, "vane pump" is also in our product programme. Especially designed to work efficiently for semi-viscous liquids. Without any need for centrifugal forces, vanes are able to move automatically and thus making the pump able to serve at even low speeds. Operating quietly and having heating jackets as a standart feature, also present below properties to users.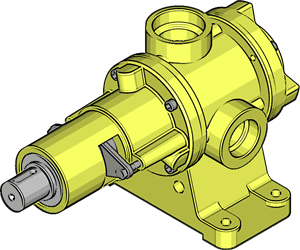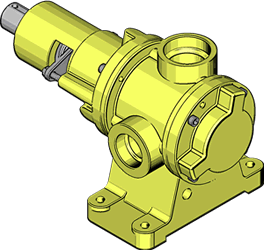 Applications
Asphalt, lubricating oils, printing inks, paraffine, chocolate, nut-cream, glycerin, vegetable oils, animal oils, LABSA, SLES and alike liquids.

Technical General Information:
Capacity Max.: 40m3/hour
Differential Pressure: 6 bars-gage / 80PSI-gage
Materials: Rotor & Vanes & Shaft hardened steel. Casing cast iron or ductile iron.
Seal: Packing standart, mechanical seal is optional.